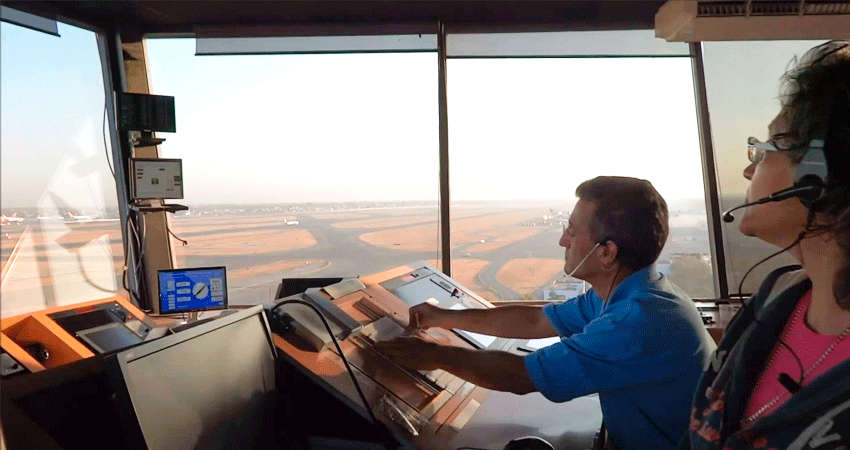 .- CCOO and UGT have signed this text with Ferronats and SAERCO, following the pre-agreement reached at the SIMA (mediation service) after a call for strike.
.- Air traffic controllers working in the 13 privatized towers ask that the new collective labour agreement improves the working conditions they have since 2011, conditions that are not deemed appropriate for such a demanding profession.
.- The new CLA reinforces unstable and precarious contracts, despite the fact that workers assume all the responsibilities inherent to the post.
Madrid, 10 th June, 2016.
USCA denounces that 83% of the controllers working in the privatized towers have rejected the the II Collective Agreement that CCOO and UGT have signed last Friday with Ferronats and SAERCO.
These unions called for a srike in the towers of Arrecife, Fuerteventura, La Palma, Alicante, Ibiza, Sevilla, Valencia, Jerez de la Frontera, Vigo, A Coruña, Sabadell and Cuatro Vientos (Madrid), currently managed by SAERCO and Ferronats, but after the mediation of the SIMA they reached an agreement last Monday.
In the survey carried out by the local delegates, the 83% of the controllers of the privatized towers have rejected the text, considering that the new CLA should improve their working conditions and provide stability to the relationship with the management.
They demand, among other things, improvements in the working shift patterns to make them compatible with the RD1001/2010, which establishes, amongst other issues, minimum resting periods. They also ask for the consolidation of a system to allocate leave and holidays, a complement in case of sick leave, a procedure to move to other units and a pay rise.
USCA reproves CCOO and UGT for signing this CLA without the agreement of the union delegates that represent air traffic controllers, who had already made some proposals to the management.
Finally, the negotiation has been reduced to a minimum agreement in which Ferronats promises, without guarantees, to improve the local conditions in each unit (tower), only if the delegates sign the sectorial one. This is clearly a means of pressure, since they threat that they will not make any improvement otherwise.
This II CLA also consolidates precarious contracts (such as apprenticeship contracts for a specific project or service during a year, in SAERCO).
USCA finds this negotiation process to be deplorable, though the current relationship with the providers was foreseeable after the way the sector was liberalized in 2011. We believe that they have faked a solution to the labour dispute to feign social peace before the service is again open for tender.
This union, representing over 90% of the 2.400 controllers working in Spain, harshly criticized this privatization process, in which the controllers already working in these towers were not given the option to stay with the new provider.
USCA hopes that these controllers finally achieve working conditions that are commensurate with the average terms in the rest of the European countries.